Submitted by
Veera Jäntti
on 19/02/2018 - 18:42.
This week ESN Uni Turku is showing appreciation for our very own local partners here in Turku. You can join us by following us on Facebook and Instagram and visit the lovely places that are working with us. On Thursday (22.02.18) you have such an opportunity with our Turku-Åbo ESN section's overall party in Venus. Be there or be square!
***
Venus Nightlife is located in the heart of the city (Aurakatu 6) and it is a huge venue for parties. Last year we had amazing Orientation party there to welcome hundreds of new exchange students to Turku and a Finland 100 themed overall party! We are planning to continue the tradition of awesome events, for we are having the Turku-Åbo overall party Spring edition on the 22nd of February. Here is the Facebook link to the event. During our ESN parties in Venus, you will get student friendly prices from the beverages. Check out Venus' Facebook page and own website here.
Photos found from Google image search
****
Scote Brew Café is a charmingly cozy and warm café, which specializes in different flavored teas and coffees around the world. The cafeteria itself is located near the city center, Brahenkatu 5 D. Scote kindly offers discounted prices from everything they offer with your ESNcard. The discount is -10%. So flash your ESNcard on the counter and enjoy a calming hot drink in this chill spring climate by the sea. Here is the link to Scote's own website.
The images can be found from Scote's official Facebook site
***
Pocket Bar and Billiard is a funky place to hang out and chill or play a round of billiard with your friends. They also have karaoke evenings from Wednesday to Sunday where you can sing your heart out. With ESNcard you can get 20% off from the tap drinks every time! The low-key environment of Pocket Bar and Billiard is the perfect place to relax and chat with your friends, and occasionally hear the lovely vocals of the citizens of Turku. Or yours! Don't be shy and try out the billiard and karaoke on Yliopistonkatu 31. Here is their official website.
Photos from Pocket Bar & Billiard's official Facebook page
***
Woolshed is an Australian gastropub on the Turku city's walking street near the market square, on Yliopistonkatu 29 B. They have a Australian themed restaurant/pub with events and good food. You are more than welcome to attend their events and fill your stomach with delicious warm hamburgers, for example. With ESNcard you can get 10€ steaks and burgers on Mondays to Wednesdays from 14 to 22, up to 30% off from Menu listed main meals on Thursdays 16-22, and enjoy Midnight Happy hour prices from Fridays to Saturdays (21:00-01:30). You can also indulge with these discounts with your ESNcard every day: 10% off from a la carte menu, 1€ off from tap beers and ciders, and 18€ sparkling wines. All these discounts can be enjoyed in Woolshed, and here is their own website.
Photos taken from Woolshed Turku's official Facebook page
***
Börs Night Club is another club where you can enjoy ESNcard discounts. With the ESNcard you have free entrance to Börs (excluded special programmed nights) and enjoy discounted prices from Karjala III beer, Hartwall long drinks, salmiakki and fisu shots. Börs Night club is right across the market square in the city center of Turku, on Eerikinkatu 10. It is one of the popular clubs where student organizations organize their parties, including ESN Uni Turku and other Turku ESN sections! Last year we had amazing Farewell party to say goodbye to our lovely exchange students and afterparty for our Amazing City Race. You can find their website here.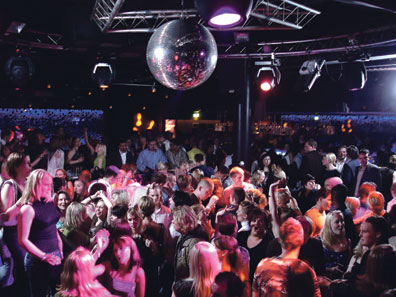 Images from Google image search and from Börs Night Club's Facebok page

You can find all our local, national and international partners here in our ESN Uni Turku webpage, and all the locations from our ESN Turku-Åbo map here!